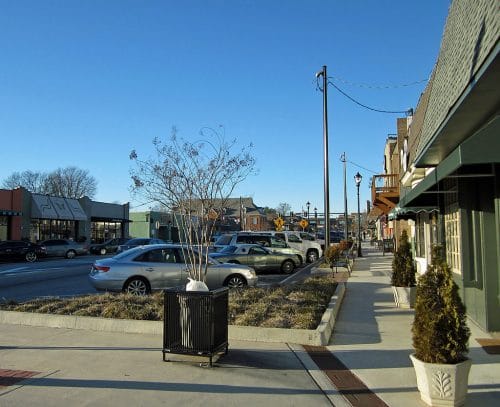 Georgia's history is richly preserved in many places within the DeKalb County, but Tucker offers a unique mix of the state's historical legacy and a rising urban culture.
This census-designated place is tucked a few miles northeast of the urban setting of downtown Atlanta, and is surrounded by Stone Mountain, Clarkston, Decatur, and Brookhaven. As one of Georgia's biggest and most legendary unincorporated communities, Tucker is a wonderful place to rediscover history while basking in the glorious atmosphere of the area.
Many of the residential structures in Tucker follow classic architecture of the 1960s and 1970s, from split-level and ranch houses to multi-level residential structures. Living in any of Tucker's neighborhoods gives you immediate access to schools such as Tucker High School and Brockett Elementary School, community areas like Henderson Park and Tucker Recreational Center, and several places of worship.
Tucker's unique lack of a local government spurned the formation of community groups and associations that foster involvement of residents in developmental activities. Many of the community groups existing in Tucker were formed for specific purposes and various fields of specialization. There's bound to be a group where you will fit snugly: Tucker Historical Society, Friends of the Tucker Nature Preserve, Tucker Business Association, Tucker Civic Association, Tucker Community Improvement District, among others.
The community-centric nature of Tucker living gave rise to a culture of outdoor and sports lifestyle in the area. One of the highlights of the year is the Tucker Day celebration, which showcases artists and local talents, retail merchants, and a community parade on Main Street. This particular street also plays host to several exciting events such as the Tucker Chili Cook-Off and the Taste of Tucker. Meanwhile, residents eagerly anticipate activities organized by sports-focused community groups like the Tucker Football League. Aside from soccer, road bicycle racing is also big in Tucker.
Tucker is home to several dining options ranging from the Mexican restaurant Taqueria Los Hermanos to more American fare such as Jason's Deli and Chick-fil-A. If you're looking for entertainment, Tucker's best attractions include Heritage Golf Links, Room Escape Adventures, and The Moonshadow Tavern for a nice nightcap.
Getting to and around Tucker is made convenient through the MARTA line, as well as Interstate 85, Interstate 285, and State Route 236. Many of the commercial and business districts in Tucker are reachable by walking or biking, making the life of Tucker locals easier and more relaxing.
Tucker's ongoing improvement includes road projects and acquisition of wider green spaces. With this rapid development and its focus on history and community involvement, Tucker is unquestionably one of Georgia's geographical gems.