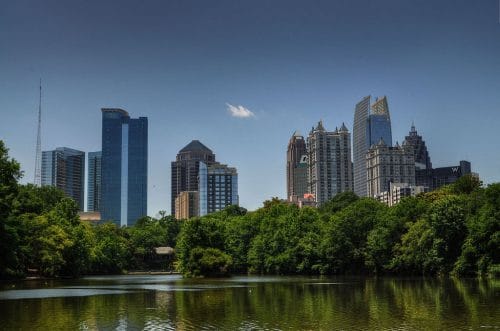 Tagged as the second largest business district in Atlanta, Midtown offers much more than residential places and office spaces.
This bustling Atlanta neighborhood is found between Buckhead and downtown Atlanta, and is home to several tourist attractions in the city. People who appreciate art frequent the High Museum of Art, Woodruff Arts Center, Museum of Design Atlanta, and Center for Puppetry Arts. Educational institutions within the Midtown area include Savannah College of Art and Design and Georgia Institute of Technology. Midtown is also where office buildings of various companies have set up shop, such as AT&T Midtown Center, One Coca-Cola Plaza, and Bank of America Plaza.
Taking up residence in Midtown gives you a lot of options in terms of your home's architectural style. You may choose from traditional communities that allow you to experience the beauty of nature, to modern apartments and lofts with picturesque views of the cityscape. Wherever you live in Midtown, be assured that you are in walking distance to more than a hundred restaurants, dozens of retail shops and tourist spots, and vast areas of parks and green spaces.
Midtown takes you closer to renowned Atlanta schools such as Centennial Place Elementary, Inman Middle School, and Henry W. Grady High School. The district also houses several places of worship, areas to engage in active lifestyle, and more perks that any homeowner would want to experience in community living.
Travelling around the district may be done by just walking around or by riding a bicycle amidst tree-lined streets and well-lit surroundings. You may take public transportation through nearby MARTA stations or bus stops. Development is also under way for the connection of Midtown to the Eastside Trail of the Atlanta BeltLine, so expect Midtown to become a biker's haven.
With the luxury of living and the excitement of further development, it's no wonder why people have decided to call Midtown their home.
Homes For Sale in Midtown