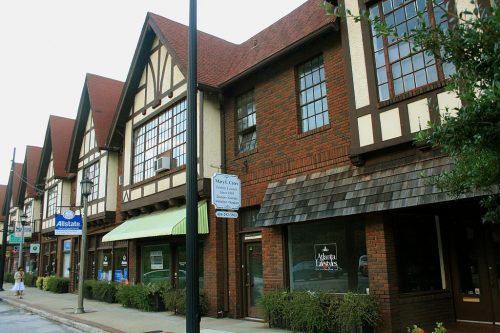 Historical foundation remains to be one of DeKalb County's best features, and the city of Avondale Estates has embraced this vision alongside picturesque landscapes and community-based living.
Named after playwright William Shakespeare's birthplace, Avondale Estates breathes its rich history through its residential communities and city attractions. Many residential structures and downtown establishments were designed with Tudor-style architecture, which is preserved in the city's confines. Despite the urban developments in Avondale Estates, the city has maintained its culture and historical roots intact. Proof of this is the preservation of various historical structures such as the first Waffle House, as well as the listing of Avondale Estates in the National Register of Historic Places.
Aside from exposure to Georgia's history, living in Avondale Estates can provide you with some of the best amenities and surroundings in its residential communities. You may choose from a wide range of homes across different architectural styles, and live in areas with open green spaces and tree-lined streets. Many of the homes in Avondale Estates are near parks and public areas such as the Community Clubhouse, swimming pools and tennis courts. The nearby Willis Park is undergoing some major improvements, which will definitely amp up the luxury and relaxation in the historic greenery. Educational institutions near the city include Avondale Elementary School, DeKalb School of the Arts, and The Museum School of Avondale Estates. The city is also experiencing exciting real estate developments, which include more residential options and expansion of commercial centers.
Residents of Avondale Estates live at walking distances from restaurants, retail shops, and entertainment venues. Enjoy various food choices in Good Karma Coffee, Savage Pizza, The Bishop, and Waffle House. Although the legendary restaurant has since moved to a new location, the old Waffle House structure has been converted into a museum to preserve the history the establishment. Meanwhile, those who fancy art will appreciate the Rail Arts District, home to several studios and art galleries in the city.
One of the city's newest highlights is the Avondale Estates Farmers Market, a Sunday event that showcases the freshest produce and goods from local merchants. The Market is open from 10:00 AM to 2:00 PM Sundays, and is open to residents, visitors, and interested vendors.
Avondale Estates is accessible to several Atlanta destinations via U.S. Route 278, as well as through Avondale and Kensington MARTA stations. From this city, you can visit nearby Atlanta attractions such as the World of Coca-Cola, Atlanta Cyclorama & Civil War Museum, and the Museum of Design Atlanta. Commercial and corporate centers are also a few miles away from Avondale Estates.
Despite the city's urban development and its inclusion in the Atlanta metropolitan area, Avondale Estates never fails to bring its residents and visitors closer to history and culture.
Homes For Sale in Avondale Estates